INFORMATIONS:
Company: Lisowski Constructions

Construction date: 2017
Place: Massif des Corbières (11)

Mission: Set a pedestrian pathway on a farmhouse property.

Surface area: 20 m linear, between 2m and 4m width.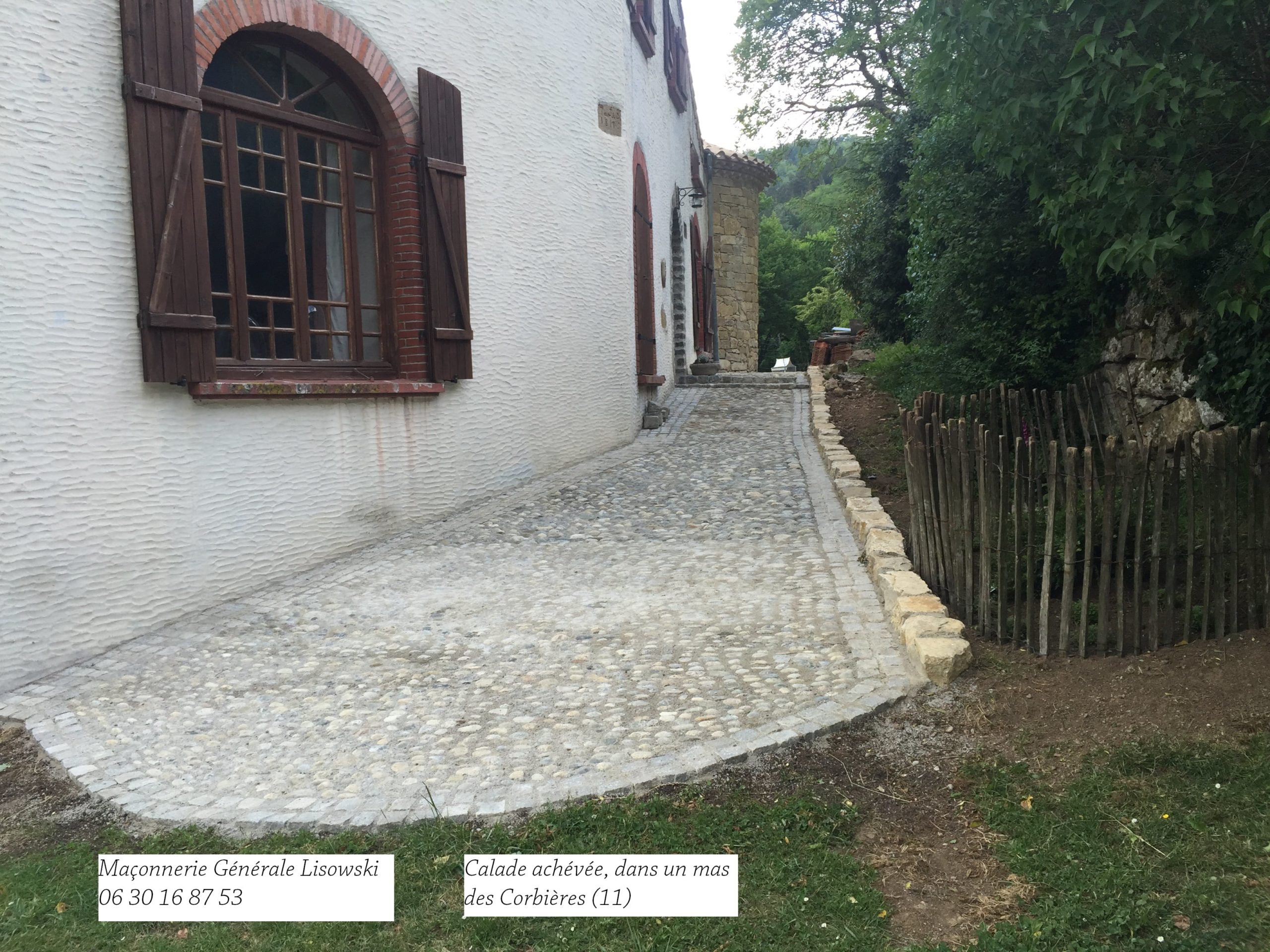 Technical informations: cobblestone pathway, cement seal made with big sand grains.
Realisation : ground preparation to create a slope that favours rain water evacuation and harmony in with the house, setting a screed, cobblestone calibration, filling with cement.
Other realisations : stone edge from Roquetaillade