INFORMATIONS:
Company: Lisowski Constructions

Construction date: 2014
Place: Quarante(Hérault)

Mission: Renovation following an architect's plan

Surface area: 120 m²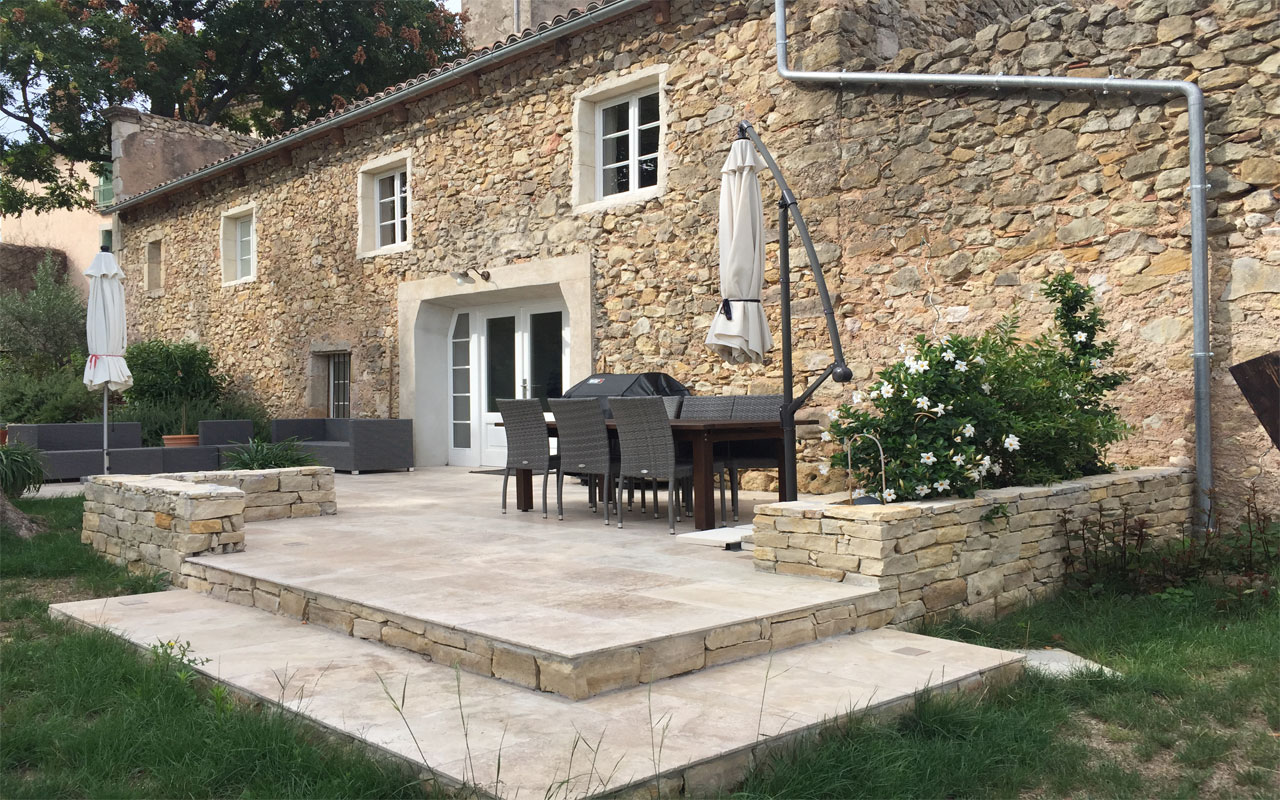 Technical informations: transformation of a stone barn into a private house with old elements highlighting.
Shell realisation : excaving 70cm, Stirodur insulation, ground heating, supplying and setting wooden triple-glazing windows, insulating and secure door made-to-measure to replace the old one, triple-glazing Fakro roof windows, opening the first floor to create a mezzanine.
Finishing work : Fermacelle partition, inside whitewash ciment partition with visible old stone, painting, setting parquets and slate and big dimension earthenware tiles (1.50m X 0.50m), bathroom, supplying a made-to-measure solid oak stairs and natural stainless steel, inside doors made with solid oak.
Other realisations : travertino terrasse, swimming pool outline, metal XIXth C winter garden renovation with old structure preservation.