INFORMATIONS:
Company: Lisowski Constructions

Construction date: 2015
Place: Leran(Ariège)

Mission: Transforming a barn into a house following an architect plan

Surface area: 120 m²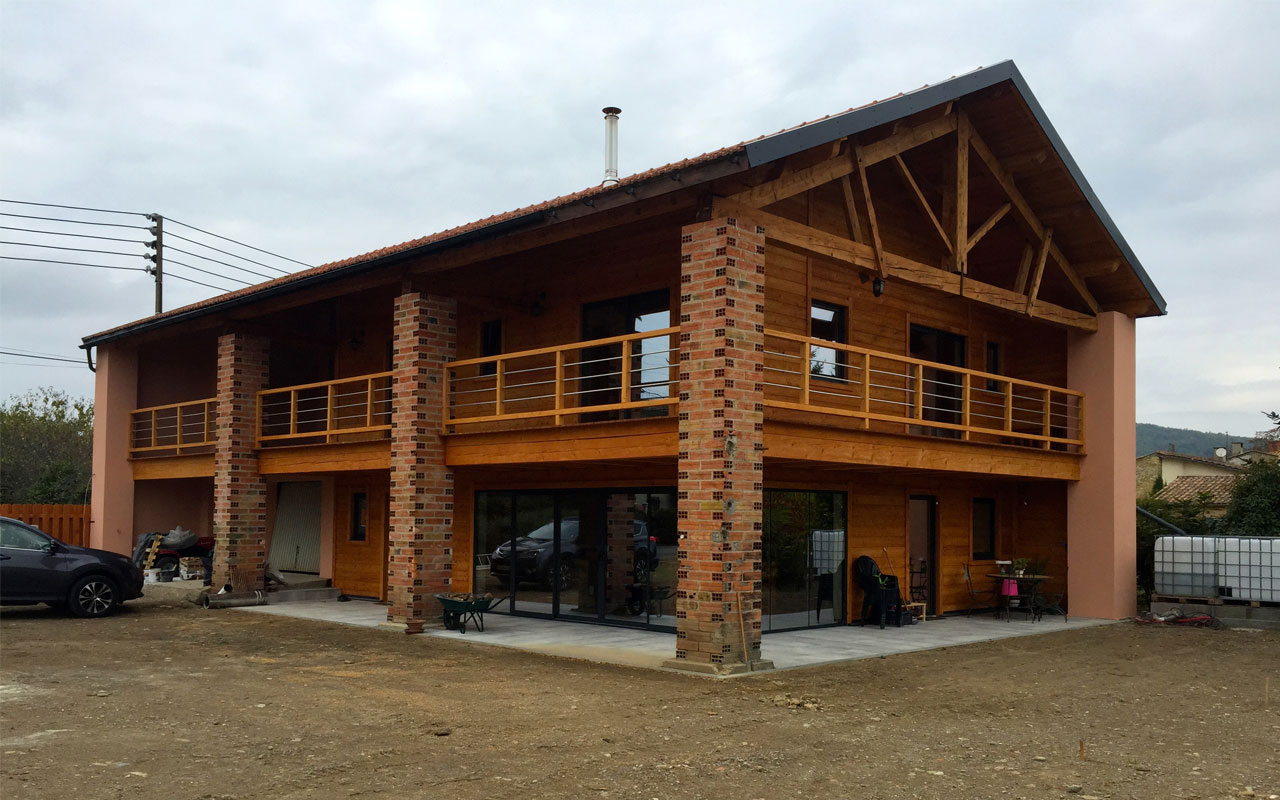 Technical informations:
a wood structured house adapted from an ancient shed.
Shell realisation : 80 cm excavation with a soil evacuation, foundation on a geotextile, sweeping with a chimmey brush, 10 cm Styrodur polystyrene panel, slab made in reinforced concrete, ground heating, screed; pine wood framework, "OSB" slab external walls, anti rain by Fakro, larch cladding, internal weather-proofing wall made with rockwool, "OBS" slab, anti steam aluminium protection, double plasterboard ; disassemblying the roof to strengthen the structure and the proofing, supplying and setting windows, triple glazing patio door and secure insulating oak door, facade 15 cm insulation from outside, finishing with silicone coating.
Finishing work : plasterboard coating partition, setting parquets and tiles, bathroom, wooden and metal balustrade on a balcony, highlighting the old structure and the ancient brick walls.
Other realisations : terrace covered with wood, water butt, wood garden fence, refreshing and cleaning the garden.