INFORMATIONS :
Company: Lisowski Constructions

Construction date: 2014
Place: Varilhes (Ariège)

Quality: New construction following an architect plan

Surface area: 120 m²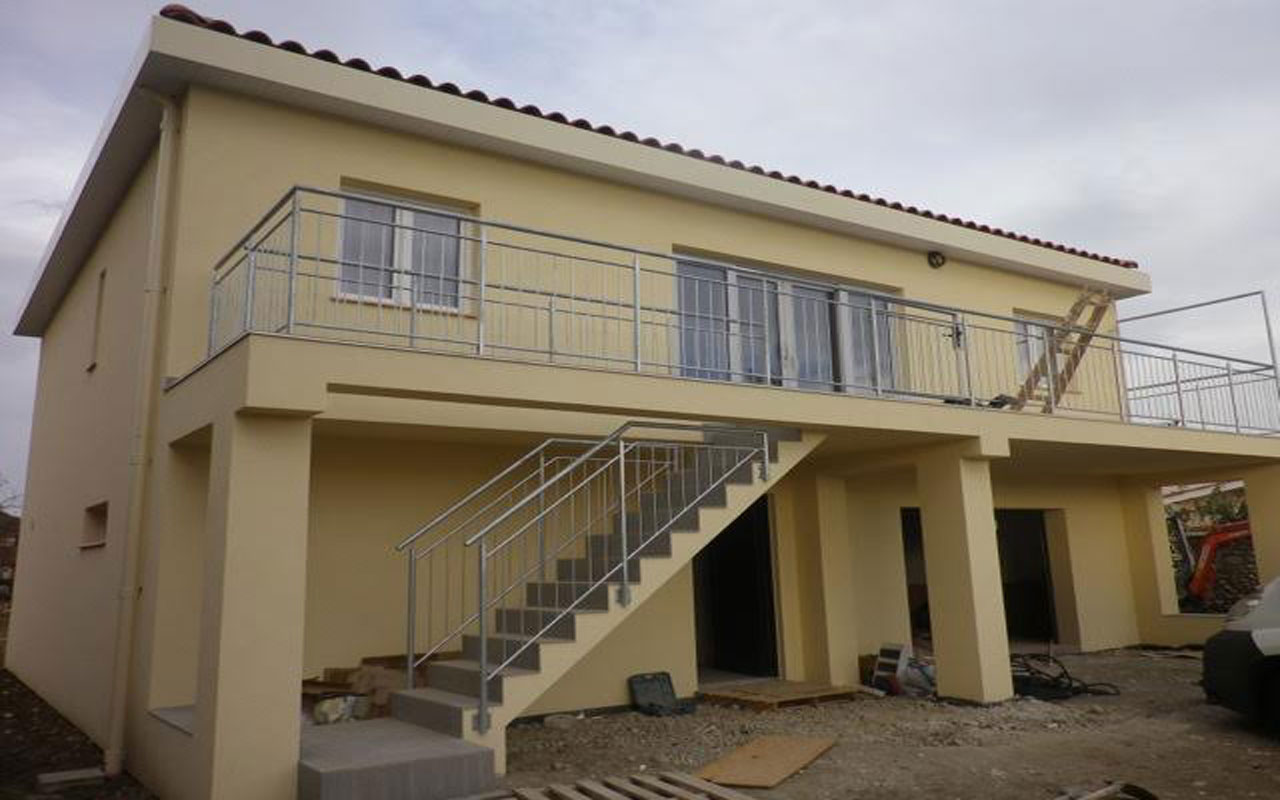 Technical informations: low comsumption house, RN2012 standard, 120 m2 on the ground with a first floor.
Shell realisation : Monomur brick, outside insulation, tile roof, triple-glazing windows, outside access by stairs.
Finishing work : cellular concrete partition, inside roughcast made with whitewash ciment thinly troweled, painting, settings parquets and tiles, kitchen equipment, bathroom, steel balustrade on the terrasse.
Other realisations : setting an earth-to-air exchanger (geothermics) in the garden, creating a lift shaft, setting a water butt for the rain.